I'll start off taking excerpts (in blue) from my book, The Right Side of Normal, from Chapters Four and Seven to explain the natural learning development for right-brained children using the Learning Stages chart I created.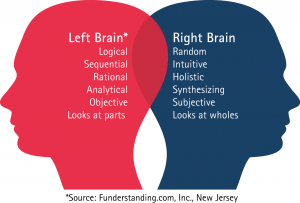 Because the left and right hemispheres of the brain are mirror images of each other, each specializing in something different, it makes sense that the educational paths for left- and right-brained learners are opposites of each other. The time frame that schools utilize in teaching various subjects aligns with the left-brained learner stages of learning. I've noticed that right-brained learners acquire subject matter in a different learning pattern than their left-brained counterparts.
I have identified the time frames of three stages of learning, depicted in the charts below. This chapter introduces the function of each stage while Chapter Seven provides details for the content and subject expression.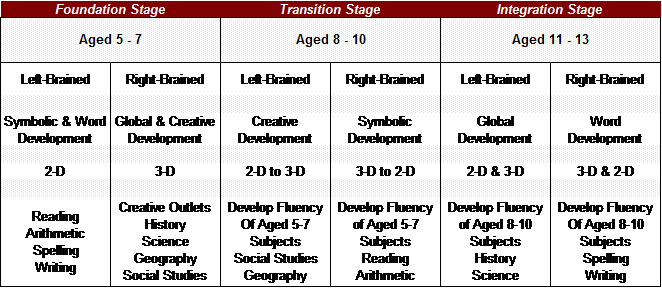 The first stage of learning is called the Foundation Stage because it focuses on the universal gifts and strengths of each learner (see Chapter Five). Left-brained learners are two-dimensional thinkers who focus on symbolic and word development. Right-brained learners are three-dimensional thinkers who focus on global and creative development. For both left- and right-brained learners, it makes sense that learning should build upon one's strengths for a firm foundation.
The second stage of learning is called the Transition Stage because it's the beginning of the integration process of the two hemispheric specializations. This is the time when the right-brained learner starts to utilize some of the strengths of the left side of the brain to incorporate two-dimensional thinking. The left-brained learner begins to utilize some of the strengths of the right side of the brain to incorporate three-dimensional thinking. The Moores support my theory of a major shift during this stage in their book Better Late than Early. They say, "Studies have demonstrated a variety of significant changes in brain maturation between ages 7 and 11. Some of these changes are in the brain's structure, others are in its chemistry and still others in its electrical potential."
The third stage of learning is called the Integration Stage because the established dominant brain preference increasingly integrates the opposite brain specialties so the learner becomes competent in more subjects. Even though each brain processing preference continues to rely heavily on its own specialization (right-brained children are still right-brained dominant and left-brained children are still left-brained dominant), each more fully integrates the less preferred specialty skills. Better Late than Early states, "A recent Stanford Research Institute study by Meredith L. Robinson points to the likelihood that the early adolescent years, from 10 to 14, may be the time when most children finally develop the full range of their capacities, or in effect, reach their integrated maturity level."
If you study my chart for the learning stages above and compare it to the traits of the left- and right-brained learners I have listed on the right side of this site, I think you'll find it quite evident that schools are truly set up for the left-brained learner to succeed. And as the first sentence I quoted above from my book states, doesn't it make sense that left- and right-brained people will learn opposite one another if the brain specialties are mirror images of one another, each with its own specialty? How are we missing this huge component?
In the early years, both learners are supposed to be able to delve into their dominant brain specialties so that they have a firm foundation in their strengths. Left-brained learners are doing that because of how schools are set up to support their strengths. Right-brained learners try to do that, too. I challenge anyone to find me a young right-brained learner at the 5 to 7 year age who isn't actively trying to engage in a creative outlet, or what I call the "early subject strengths" for right-brained learners.

The creative outlets are computers/video games, art/photography, puzzles/mazes, building/electronics, math/numbers, music/dance, theater/showmanship, cooking/gardening, and fashion/sewing. The right-brained early subject strengths are areas of study that promotes creative and imaginative thinking that include history, mythology, cultures and geography, animals, nature, and science.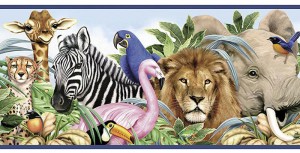 Does school promote these subjects between 5 and 7 years old? No, they promote the subjects that left-brained children succeed in as a foundation. My oldest son's interest in the right-brained early subject strengths, plus his avid pursuit of drawing, was the primary catalyst for our choosing to homeschool him. He was so engaged in learning and we knew schools for his age group didn't teach the subjects he so craved to know.
As noted by the Foundational Stage of Learning, it isn't that right-brained children don't learn to read, write, spell and learn math facts, but it's that they are pursuing history, science, geography, cultures, nature, and animals as well as art, music, dance, computers, electronics and all the other creative outlets, instead. Who gets to decide that the subjects most conducive to the right-brained universal gifts is less important than those subjects most conducive to the left-brained universal gifts? Once we understand this difference, we can celebrate it and encourage it instead of fearing it and misunderstanding it.
What are these subject and creative pursuits accomplishing within our right-brained children's minds as their foundation? They are building a large library of pictorial images that they need in order to successfully  transition to the next stage … because they think in pictures. They are developing a strong visualization ability which is needed to create, maintain, and translate the images. And they are nurturing their extraordinary imaginations which is the base for innovation, creativity, and big picture thinking they excel at as learners.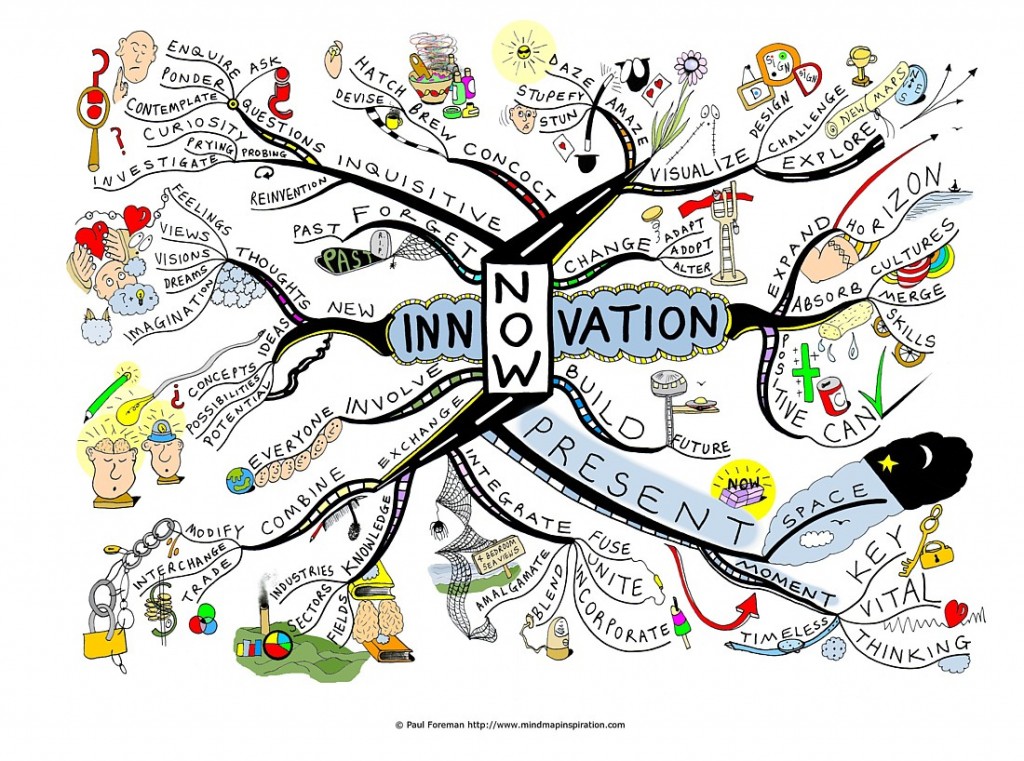 Instead of honoring this foundation for our right-brained children, we are trying to turn them into left-brained thinkers. We can't make three-dimensional right-brained thinkers change to two-dimensional left-brained thinkers, but they'll integrate these abilities at the developmentally appropriate stage. We can't make big picture, concept thinking right-brained children perform sequentially like their left-brained peers, but they'll use their own strategies to perform those tasks at the developmentally appropriate stage. We can't make history-loving, right-brained artists prefer writing words and spelling, but they'll become competent at it at the developmentally appropriate stage. We can and should value the focus and natural development for right-brained children during the foundational years of learning.
During the next two stages of learning, the Transition and Integration Stages, each of the two gift areas of each of the brain processing preferences get learned by the non-dominant side. So, note that left-brained learners are naturally good at word and symbolic development, so right-brained learners pick each of those up individually at each of the next two stages. Right-brained learners are naturally good at creative and global development, so left-brained learners pick each of these up individually at each of the next two stages. Both types of learners — left- and right-brained children — integrate all the gifts and necessary skills at the developmentally appropriate time for their brain processing preference.
Right-brained children are ready to transition to two-dimensional, symbolic work and development at the Transition Stage, between 8 and 10 years old. This includes the important reading and math facts skills everyone feels is crucial to have sooner than later. I agree that these are important skills, but what everyone is actually implying is that these need to be everyone's foundational skills, but foundational skills are actually those skills that line up with the traits for the dominant side of the brain.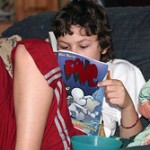 If we're patient and honor this natural development in right-brained children, then some time in the 8 to 10 year time frame, these children will begin to learn to read … their way. Because they are whole-to-part learners, the sight word method is often a good starting place for learning to read. Phonics comes behind that. In fact, there are appropriate ways to help right-brained children learn to read that have everything to do with their brain processing traits. Here is a post that talks about some of these traits that influence how right-brained children learn to read best. And here is a link to a reading resource page on this site and a page with examples on how certain reading programs can work for right-brained learners. Math facts, starting with addition and subtraction, will also begin during this stage. All painlessly when we understand how, when, and why right-brained children learn.
The Integration Stage is when the last of the subjects get integrated by each type of learner. In the case of right-brained learners, word parts are finally incorporated. Being part-to-whole learners, and being word and symbol based, left-brained learners can learn to decode and encode symbols at the same time. For left-brained learners, the process of learning spelling and writing and reading are parts of the same coin. For right-brained children, being whole-to-part learners, and being picture based, decoding and encoding are two separate acts. Right-brained learners first tackle the symbol decoding of reading (the whole). After fluency is developed and "the whole" is achieved, only then can right-brained children do "the parts" section of symbol/words with spelling and writing. That's because the process for right-brained children to learn spelling and writing is different from the process for learning to read.
From Chapter Seven in my book, The Right Side of Normal:
For the right-brained learner, reading is about taking the whole word and creating a picture. This is a translation process, moving from a non-gift area (symbols) to a gift area (pictures). However, spelling uses two double left-brained strengths. In order to spell a word, a right-brained learner sees a picture (right-brained gift), translates the picture to the word (left-brained strength), and then needs to decipher the whole word into its individual sound parts (left-brained strength).
Writing has three left-brained strength requirements. Right-brained learners visualize a whole picture (right-brained strength), translate it into the individual word parts (left-brained strength), break these down into its spelling parts (left-brained strength), and sequence the picture scene in words (yet another left-brained strength). Notice how the skills required to do well with spelling and writing favor the gifts of the left-brained learner: a symbolic, word-driven focus and sequential processes.
Because a right-brained learner uses two entirely different processes, one to learn to read, and another to learn to spell and write, it's not effective for a right-brained learner to learn spelling and writing at the same time he receives reading instruction. Because right-brained learners do best with whole-to-part learning, it's best to master each process independent of the other, establishing the holistic, or whole skill first (reading), followed by the linear, or part skills (spelling and writing) last.
To summarize the Stages of Learning, I again take a section from my book:
Foundation Stage (5 to 7 Years)
 The ages of 5 to 7 are best focused on the universal gifts of each type of learner. Because the left-brained child enjoys sequential, symbolic, word-based activities, she's ready to tackle reading and beginning arithmetic (addition/subtraction) at the ages of 5 to 7. Because they are part-to-whole word-based learners, left-brained children can learn spelling and writing alongside reading. A right-brained learner is gifted in imaginative, three-dimensional, picture-based activities, so instead enjoys history, science, geography, social studies, (see Chapter Sixteen) and the creative outlets (see Chapter Six) as his foundation during this time.
Transition Stage (8 to 10 Years)
 Around the ages of 8 to 10, the left-brained learner sequentially improves in reading and tackling higher arithmetic (multiplication/division). Left-brained children learn best with part-to-whole sequential processes using memorization as a primary tool. They have the ability to show their work as they go. Creative thinking is integrated through higher level spelling and writing ability, reading comprehension skills, and math story problems. The right-brained learner will shift into the two-dimensional, symbolic realm to begin learning to read and tackle beginning arithmetic. A deeper understanding of the previous subjects occurs during this 8 to 10 year stage for the right-brained child, as well as development of higher skill levels in the creative outlets.
 Integration Stage (11 to 13 Years)
 As left-brained learners reach the full integration stage and use the weaker hemisphere strengths more reliably, they're ready to develop the global concept strengths of right-brained learners by studying subjects like history and science and taking the other subjects to the highest level. Right-brained learners will more fully integrate the strengths of the left-brained learner: reading (by achieving fluency) and higher arithmetic. This is when the word focus of spelling and writing is tackled as a separate subject from reading because they use completely different techniques to achieve success. Right-brained children learn best with whole-to-part conceptual processes using association as a primary tool. They enjoy various imaginative tools such as mnemonics and the ability to intuitively discover ideas through holistic imagery.
Question: What surprises you the most about these patterns of learning, and why? Do you see these learning stage patterns in your right-brained child?