It's a natural instinct to gravitate to activities that are our strengths. Babies will let you know what foods they like or not, or what toys appeal to them. Preschoolers will show preferences for certain play centers. And boys and girls will lean toward particular gender-specific activities.
In this same vein, right-brained dominant people are attracted to certain skills and subjects based on the two universal gifts of their brain processing preference: picture-based thinking and an extraordinary imagination. Think of the subjects or skills that would center on these traits. History and cultures use imagination to best understand these subjects. Same with mythology and science (which includes dinosaurs). All of these can be pictorially visualized as well, including nature, animals, and geography.  The creative outlets (art/drawing, theater/showmanship, cooking/gardening, dance/music, fashion/sewing, puzzles/mazes, math/numbers (concepts/spatial), building/electronics, video games/computers) utilize both of the right-brained universal gifts, also. Left-brained dominant people are attracted to certain skills and subjects based on the two universal gift of their brain processing preference: word-based thinking and sequential processes. Reading, spelling, and writing are all word-based subjects. Each of these are also highly sequential in nature, including arithmetic. It makes sense that each of these types of learners will gravitate to the skills and subjects that enhance their natural strengths and skills.
Understanding the natural learning path starts with one's associated strengths and gifts based on brain processing preference (and other factors, such as gender, for instance), it would be important to find or create a learning environment that promotes these subjects in the early years. (This post focuses on traditional school subjects, while a previous post describes the important concentration in the early years for right-brained children on creative outlets.) Currently, most schools provide for early left-brained subject strengths. Some educational models, such as Waldorf, Montessori, and Charlotte Mason, have elements that support early right-brained subject strengths. Having a stronger recognition of what constitutes a well-matched learning environment for various learners will create more joy and success in learning for all children.
Chapter Sixteen in my book, The Right Side of Normal: Understanding and Honoring the Natural Learning Path for Right-Brained Children, shares details and examples of how the early subject strengths of history, cultures and geography, science, animals and nature, and mythology makes sense for right-brained children. I remember my immediate surprise when my firstborn right-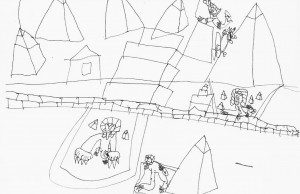 brained artist son naturally gravitated to ancient histories, especially Egypt. I just couldn't understand how a 5-year-old would be interested in such a topic. Of course, the only comparison I really had was myself. History was a subject that made little sense to me and held mild interest. It took all my study skills to do well in history classes. Yet, my young right-brained child was surpassing my left-brained adult understanding of history. It was fascinating. Even the interest of nature and animals most of my right-brained children enjoyed represented differently than my left-brained interest in the same. My right-brained children could visualize what diverse animals looked like, and wanted to visualize it in its natural habitat, thus, naturally incorporating geography. I had more of a concrete interest in animals centering in the care of them. Geography was something I could concretely memorize, but had limited understanding of what animals lived where let alone the diverse cultures surrounding each.
Once I started learning about left- and right- brained learning preferences and universal gifts, it now makes perfect sense why my right-brained children naturally gravitated to early subjects that used their universal gifts and strengths. I was able to recognize my own interest in the subjects I enjoyed based on understanding the left-brained universal gifts and strengths. What an ah-ha moment! I realized why school worked so well for me as a left-brained learner. It started with my natural gifts and strengths, and worked out developmentally to my less natural subjects. As this was done, my style of learning was utilized. For instance, memorizing states and capitals for geography or listing the order to presidents for history or sequencing dates of important events. Bigger conceptual ideas in these subjects didn't happen until high school.
Yet, looking at my right-brained children, they were intrigued with geography and history as an early subject strengths. They also employed their learning methods by figuring out all the countries and continents by knowing where each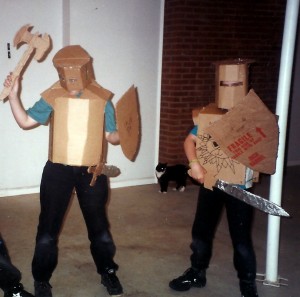 animal lived. They learned visually, imaginatively, and by association. They saw history as a grand, highly imaginative story. They could visualize the characters, the settings, and the actions through highly developed visualization skills. They tacked on dates later in their learning careers. This way and time for learning these subjects is no better or worse than the left-brained way. Well, maybe right-brained people are better suited to certain subjects just like left-brained people are better suited to other subjects. For instance, it's said that the most important thing about history is in the adage, "If we don't learn from history, we're doomed to repeat it." Right-brained people understand the details of what history teaches us beyond memorizing dates and names. These learners may be better able to help us not repeat bad actions in history. And I'm more likely a better candidate to proofread your novel or dissertation.
If you're a left-brained parent or teacher, you may view a right-brained child's interest in their particular early subject strengths as unimportant. Why? Because we're conditioned to believe the more important early subject strengths are those best suited for left-brained learners, as found in most schools, of reading, writing, and arithmetic. These are important subjects, and right-brained children tend to learn these conceptually and pictorially first, and then move into the symbolic, sequential part at the next developmental learning stage. Not repeating poor history, understanding and embracing cultures to eliminate bias, and honoring nature and animals to ensure our planet's continued existence are all important, too. As we left-brained adults understand where our early subject strength biases come from, we can encourage a well-matched learning environment for our right-brained children, too.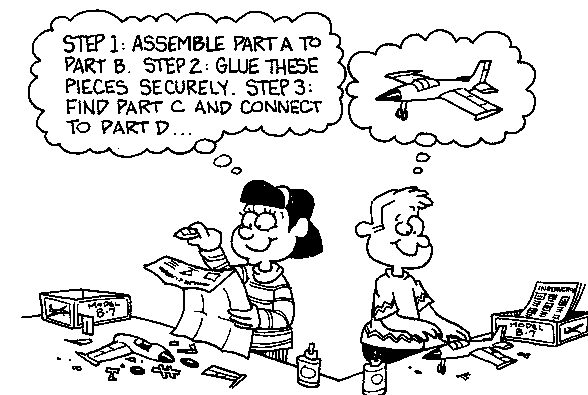 If you're a right-brained parent or teacher, you may recognize the attraction to early right-brained subject strengths, but view a right-brained child's focus on it as a distraction to the more important early left-brained subjects valued in our schools and culture. You may have negative memories of being criticized for not being able to be interested in or successful with reading, writing, and arithmetic in the earlier school years. Adults may have seen your intelligence through your natural drive with early right-brained subjects, but undervalued its expression compared to your lack of interest or progress in early left-brained subjects. Smart but lazy or being considered an underachiever may have been mentioned. In lieu of understanding why left-brained and right-brained people are naturally attracted to certain subjects based on their universal gifts and strengths, each adult responsible for the nurturing of right-brained children can better meet the learning needs of right-brained children.
What were your child's early subject strengths and how do you see it relating to the left- and right-brained information?