This page offers out-of-the-box, creative options for inspiring right-brained children to learn about grammar. Click on the image for a link to the product. Longer reviews will have its own tab. I would love to hear your recommendations by using the comments section at the bottom of the page!
I am writing a grammar curriculum b/c I have never found anything I like. 🙂  It's just a list of all the concepts you need, from K to high school.  Then I'm adding some simple lessons (for mom to read) and ideas for games, simple copywork, etc.   Eventually I'd love to make it a community thing where people add their own ideas. ~Robyn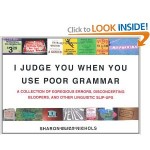 I Judge You When You Use Poor Grammar: A Collection of Egregious Errors, Disconcerting Bloopers, and Other Linguistic Slip-Ups
By Sharon Eliza Nichols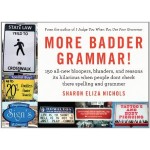 More Badder Grammar!: 150 All-New Bloopers, Blunders, and Reasons Its Hilarious When People Dont Check There Spelling and Grammer
I know these two recommendations would never be considered curriculum, but my son, who is 11, really enjoyed the book, I Judge You When You Use Poor Grammar, by Sharon Eliza Nichols. My son is waiting for me to order the next book which is titled, More Badder Grammar. These are kind of gateway grammar books if you will…suddenly he sees how good grammar plays a role in being understood properly and the books are funny…always a plus. He seems to respond to learning grammar rules by identifying mistakes and errors rather than learning the "rules" in a vacuum. ~Tara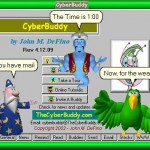 CyberBuddy
by John DeFino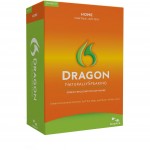 Dragon Naturally Speaking
by Nuance Communications, Inc.
While I don't have any experience with curriculums for grammar, I can recommend some "tools" that can make this less intensive on the mom/teacher/facilitator. We used CyberBuddy to read text on-line, (free) and I've been looking into Dragon Naturally Speaking (about $45) for dictating, (for my own use), but there is also fun, free word recognition software available through Microsoft. My son just showed me this. He laughs hysterically at the grammatical inaccuracies it produces – something I didn't teach him, but that he intuits through practice. Those sorts of programs require that you tell the computer where to put the punctuation, for example: "Given the current state of affairs comma what would you recommend question mark". The spelling is often very creative as well, but my son finds it more humorous than annoying – which implies to me that he knows it is misspelled in the first place. ~Annette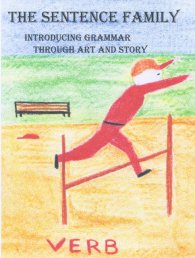 The Sentence Family, Introducing Grammar Through Art and Story
by Fr. Dn. James Hughes, St. Michael's School, Santa Rosa, CA
One of the most exciting finds for my right-brained daughter is The Sentence Family: Introducing Grammar Through Art and Story. She LOVED it, and begged to do it! Since then, I searched to see if I could find any other curriculum even remotely like it, and it's truly one-of-a-kind. ~LuAnn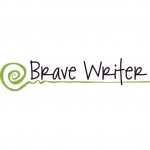 Brave Writer On-Line Classes
Groovy Grammar Workshop
The class offered by Brave Writer is a fun approach. She looks at the functions of different parts of speech and has lots of playing with words. They look at the poem Jaberwocky and investigate made up words and how grammar can help us figure out what something might mean based on its role in a sentence. My daughter did it when she was about 13. ~JoVE
Reading Books
In our house, my 10yo artist right-brained daughter has learned her grammar in a hands-on sort of way…by just reading, reading, and more reading.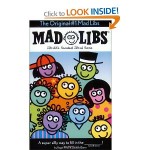 She also has a lot of fun with Mad Libs. ~Mar
The Original Mad Libs 1
By Roger Price and Leonard Stern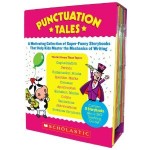 Punctuation Tales: A Motivating Collection of Super-Funny Storybooks that Help Kids Master the Mechanics of Writing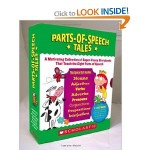 Parts-of-Speech Tales: A Motivating Collection of Super-Funny Storybooks that Teach the Eight Parts of Speech
by Liza Charlesworth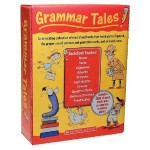 Grammar Tales Box Set: A Rib-Tickling Collection of Read-Aloud Books that Teach 10 Essential Rules of Usage and Mechanics
by Scholastic
I wanted to suggest Grammar Tales, Parts of Speech Tales, and Punctuation Tales by Scholastic as great resources for the right-brained learner. They are full color, short, fun stories. They have been wonderful for my daughter. We used them again and again from 1st grade through 5th grade. ~Kim
Writing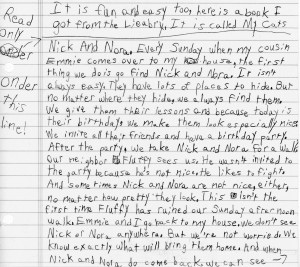 This may sound a bit tongue-in-cheek, but honestly, reading and writing are the two best tools I know of for "teaching" grammar. Reading to your child if they can't and giving them the tools to read along to a recording will empower them to "read" on their own. Coupled with writing, the learning is experiential and self-motivated. The writing does not necessarily need to be linked to what they have read. (i.e., there is no better way to squash someone's love of reading and writing than mandating it ) IM'ing friends, e-mails, game "chat", writing their own stories if that is their interest, etc. are very powerful tools. When my kids were small, they communicated with faeries through letters, because, duh, faeries can not allow themselves to be seen by humans. By the time they were old enough to recognize the "faeries'" handwriting, they had progressed to typing massive quantities to friends on-line, writing their own stories, and writing letters to gaming company "officials" with their own suggestions for game enhancements. ~Annette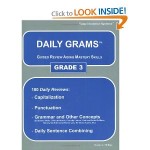 Daily Grams: Guided Review Aiding Mastery Skill, Grades 3-8
by Wanda C. Phillips
This is one of the few products I used for all of my children. There are six books in the series. Even though it begins in "Grade 3," I didn't have them work through formal grammar until 11 years old. They would go through 1.5-2 books per year (doing two "day assignments" daily) and complete it by high school. This put them at the stage that the factual information stuck and was more easily applied to their writing. ~Cindy G.