This page offers out-of-the-box, creative options for inspiring right-brained children to learn about math. Click on the image for a link to the product. Longer reviews will have its own tab. I would love to hear your recommendations by using the comments section at the bottom of the page!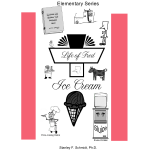 Life of Fred series
Elementary-High School
By Stanley Schmidt, Ph.D.
My recommendation for math would be the Life of Fred series, by Stanley Schmidt, Ph.D. My son is very reluctant to learn any math, particularly arithmetic and computation. The Life of Fred series, because it is structured as a story, and infuses humor into the lessons seems to be a good fit. My son was really impressed when he read the introduction and the author described how many arithmetic books load you up with hundreds of problems to do and then show pictures of happy children at play, suggesting you should be happy as well. The light sarcasm connected with him and so far, fingers crossed, he is making his way slowly through the Fractions title. ~Tara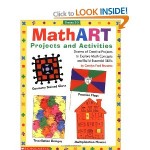 MathART Projects and Activities: Dozens of Creative Projects to Explore Math Concepts and Build Essential Skills
by Carolyn Ford Brunetto
We used this book around the Kindergarten to grade 3 range, for my artist right-brained daughter. We had a lot of fun together and because this resource was so highly visual, hands-on, and artsy, a lot of the information presented stuck with her. ~Mar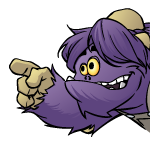 The Art of Problem Solving
A while back I mentioned that we were going to start into Pre-algebra from The Art of Problem Solving (my daughter is 7th grade-ish).  We are now one chapter down… I have to say that overall I am very happy with this text.  My daughter watches the free online videos, reads through the section, and then we work the problems together.  For a math text, it is VERY RIGHT-BRAINED.  It's all about seeing the pattern, the trick.  Absolutely zero cranking through meaningless computations.  So far my only gripe is that it moves really fast, with not a lot of review. There are only 5-10 problems at the end of each section.  I am going to create a Math on the Level style rotation of topics to help us move the ideas from short term to long term memory.   I would also say that it is VERY global, teaching large over-arching concepts, and then trying to apply them to specific problems.  However, this would be a hard text to teach if you didn't already have a solid background in math … but there are a lot of online resources. Anyway, just thought I'd throw that preliminary thought out there!  Overall, I really like the approach of the text, and find it very friendly to the right-brain strengths. -Robyn

Living Math!
"Learning Math Naturally"
By Julie Brennan
Aimed at kids grades K-5, these games are quick, easy, and engaging ways to practice computational skills. Many involve moving around in some way, or use colored chalk, markers, or other art materials, so they are perfect for artsy or bouncy kids. You can easily adjust them up or down in difficulty level. ~Karen
Think Fun Puzzle Games
I've seen these mostly at Barnes and Noble bookstores. They're brightly colored 3-D games that hone children's spatial and visual skills and engage them in pattern recognition activities. There seem to be basically two levels of games. One is aimed at younger children.
The other seems appropriate for mid- to upper-elementary aged kids. We have never met a ThinkFun game we haven't liked. ~Karen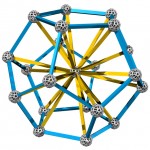 Zometool
 Zometool has been a wonderful hands-on geometry for my art/builder son. There is a free lesson plan book available for teachers on the Zometool site. ~Michele
Khan Academy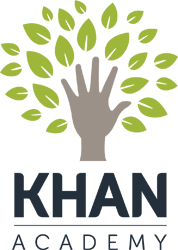 I am currently using Khan academy as a primary source for 8th grade level (algebra 1) and also 5th grade. I was advised by my last HS reviewer to use it more as a supplement, but have decided to continue using it as our primary for the time being. It is a great resource but I'm learning some things along the way. One possible pitfall is that the kids follow kind of a haphazard track if I don't really follow along with where they're going.
ONE son is good about showing me where he's at and what he's achieved; the older boy is not so good about that, because he doesn't like to do math so much. I have tried so many other methods though with getting him to work out math without the drudgery and it doesn't seem to matter what I do, he's determined not to find any good in it. So Khan it is – it is less of a fight than using Saxon was. I like that I can track them easily and keep up with what they've done. I have been told (but haven't had a chance to figure out how to use it) that *I* can set the track they follow as their coach. I plan to figure that out soon.
Their customer service (being that it's a free service this is hardly something to complain about!) is not great. I originally had to sign up under mine and my husband's names because at the time, it was a requirement to have an e-mail address or Facebook to sign up. Neither of my kids had those then. I have tried getting in touch with them to have that changed to the boys' addresses now, but have not been able to do so, so all of their records right now are under my name and my husband's. Overall though, I like it and see where it has a LOT of potential. I also encourage my boys to watch the history, economic, and science videos. ~Melissa
Sports Illustrated Kids: Sports Math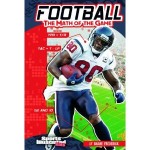 Football: The Math of the Game
Hockey: The Math of the Game
By Shane Gerald Frederick
Basketball: The Math of the Game
Baseball: The Math of the Game
By Thomas Kristian Adamson
My sports fan has enjoyed Sports Illustrated Kids,
Football: The Math of the Game, as well as the baseball, hockey, and basketball titles in this series. ~Michele

Math Solutions
Founded by Marilyn Burns
Because my daughter was severely dysgraphic as a young child (she has finger agnosia, a glitch in the transfer of sensation from fingers to brain), we couldn't use any of the math programs that relied on writing. This was fortunate for us both, because it ended up sending me away from more left-brained oriented programs. What I found was a mix of things, from games to picture books to spatial puzzles. I also found Marilyn Burns. See the full review here.
Life Lessons with Junior series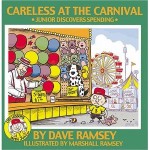 The Super Red Racer: Junior Discovers Work
Careless at the Carnival: Junior Discovers Spending
The Big Birthday Surprise: Junior Discovers Giving
My Fantastic Fieldtrip: Junior Discovers Savings
A Special Thank You: Junior Discovers Integrity Battle of the Chores: Junior Discovers Debt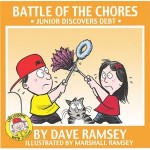 By Dave Ramsey
Illustrated by Marshall Ramsey
All three of my right-brained children have enjoyed Dave Ramsey's Junior Financial Books. It's recommended for ages 3-10. My Dynamo will even sit still for this series. ~Michele
Yahtzee
By Hasbro
7ATE9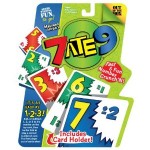 By Out-of-the-Box Publishing, Inc.
While learning basic addition facts my Dynamo enjoyed playing Think Fun's Math Dice Jr., Yahtzee, and 7ATE9. ~Michele
My three right brainers enjoyed playing Knock-Out! in the elementary grades. ~Michele
The Virtual Stock Market Simulator
By Stock-Trak  
The Virtual Stock Market Simulator was a hit with my budding entrepreneur/inventor son. ~Michele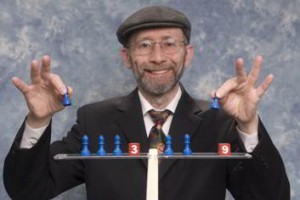 Hands-On Equations Dr. Henry Borenson
Someone mentioned this math program recently and I thought I'd post the review I did of the program. Obviously I'm quite enamored with it and I think it is a great fit for most learners but definitely right-brained learners. My "hard core" right-brained kid actually ran into this program at a 7th grade public school summer program and she was really past it but my younger two really thrived with it. Really–I'm not a sales rep for them, it is just one of the homeschool items I am really enthusiastic about. They have a new app for I-Pads that follows along with the program. I think mathy but not papery upper elementary right-brained kids could really take off with this. My son (who I'd call a builder/rb) is just amazingly fast at putting together and solving the equations and he isn't otherwise generally very schooly oriented.. ~Lara
I love this program for the hands-on, visual, right brained kid. My son was so frustrated with math and now he LOVES algebra. Who can argue with that? ~Lisa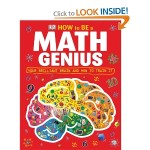 How to be a Math Genius
by Mike Goldsmith
The publishing company DK that makes all those great big books full of pictures and facts has put out a book called How to Be a Math a Genius.  The book is very colorful and goes over topics like famous mathematicians, logic puzzles, numbers in other languages, shapes, patterns, etc.  I have done a few pages with my son, skipping around to find topics he might like.  The little bits of facts paired with drawings and photos is great for us. Just enough words without over explaining and a lot of hands on activities.  Just happy to have found a way to approach math that is actually fun for my son. I think this book has stuff for older kids too, although it really depends on where your child is mathematically.  It isn't too cartoony so older kids won't shy away from it.  There are parts in the book that are likely too hard for DS (11) right now.  My daughter is 14 and she likes the brain teaser-type questions. It actually has a good bit of what schools consider high-end math topics. Stuff like Fibonacci numbers, Pascal's triangle, cubing, etc.  We are pairing those topics with Vi Hart videos because she makes me laugh. ~Michelle