This page offers out-of-the-box, creative options for inspiring right-brained children to read chapter books. Click on the image for a link to the product. Longer reviews will have its own tab. I would love to hear your recommendations by using the comments section at the bottom of the page!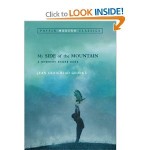 My Side of the Mountain
by Jean Craighead George
Have you read My Side of the Mountain? It's about a boy who runs away from home and lives on his own in the woods. It's full of information about the natural world, and a good story, too. ~Ellen
I second this recommendation! It's one of my all-time favorite books! I think it has a few sequels, although I only read one sequel (the 2nd book in the series, if it is a series), and I recommend that too. ~Linda
Rascal
by Sterling North
The Wolfling
Sterling North's Rascal — semi-autobiographical story of his childhood with his pet raccoon, Rascal, or his Wolfling — both great read-alouds for the whole family. ~Lindsay

Highhill Homeschool Huge Book List
by jmommymom
I've just done a massive update to my Huge Book List. It is sorted first by grade and second by subject. We are far from reading all of the books on this list. I hope you find it useful.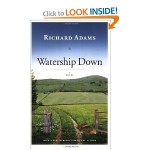 Watership Down
by Richard Adams
Watership Down, by Richard Adams is a classic and may appeal if your child enjoyed the Warriors books (although this is one you will definitely read more than him, as it is quite long and heavy going). ~Tracey
My sixth grade teacher read this aloud to us in class. He was an out-of-the-box thinker for that time. I never had a teacher read aloud to me. I was absolutely mesmerized and couldn't wait for him to read it. It was a surreal experience for me. I read it to my children between 8 and 10 years old. ~Cindy G.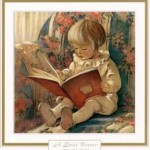 My Favorite Children's Books
Top 25 Books for Boys Ages 9 to 12 and up
Top 25 Books for Girls Ages 9 to 12 and up
by Heather Idoni
This book was told in the four different perspectives of each child in the book, and then tied together at the end…very, very well done. ~Peggy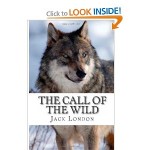 The Call of the Wild
by Jack London

Good Reads
Teen Historical Fiction
This is a link to a number of stories that are historical fiction. It's mostly for teens but there are many that I would read to my 10 year old. They may not pass scrutiny if a child is really good at picking out books that are meant to teach. But it's a long, good list so I thought I'd share. ~Peggy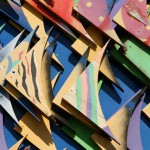 Throwing Marshmallows
Favorite Books
by Stephanie Elm