This page offers out-of-the-box, creative options for inspiring right-brained children to learn about geography. Click on the image for a link to the product. Longer reviews will have its own tab. I would love to hear your recommendations by using the comments section at the bottom of the page!

Discover Africa!
by Jessica at Balancing Everything
Click here to view more details
(an affiliate program)
I've tried notebooking with my right-brained children and it just never got off the ground. Mainly because I felt like it was guised as a right-brained idea, but it ends up still using a lot of left-brained methods of learning. My children particularly had no interest in looking up specified information in order to package it into a nice show-me work right-brained looking product. So, when I saw this notebooking packet, I wasn't convinced until I saw that she had a "short version" of the packet, which means she did all the research and put it in already and all the child had to do was do some map work, put in a real picture, and add anything they wanted. Sounded like my cup of tea for my cup of children. And Africa has always been a high interest continent for my right-brained children! ~Cindy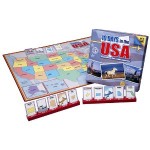 10 Days in the USA Game
by Out of the Box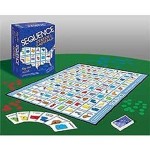 Sequence States and Capitals
by Jax Ltd., Inc.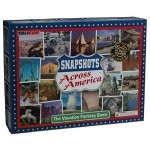 Snapshots Across America
by TaliCor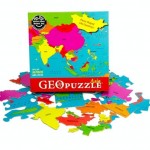 GeoPuzzles
by GeoToys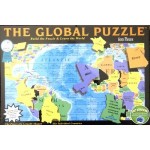 The Global Puzzle
by Reveal Entertainment, Inc.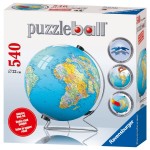 Puzzle Globes
by Ravensburger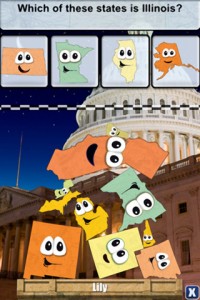 Stack the States
by Dan Russell-Pinson
iPad app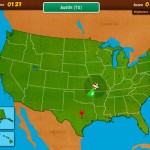 GeoFlight USA
by TopoMonkey
iPad app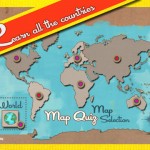 Learn the World
by Merge Mobile
iPad app
In the elementary years we have used 10 Days in the USA, Sequence States & Capitals, Snapshots Across America, GeoPuzzles, The Global Puzzle, Puzzle Globes, and iPad apps such as Stack the States, GeoFlight USA, and Learn the World. ~Michele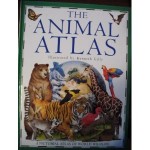 The Animal Atlas: A Pictorial Atlas of World Wildlife
by Kenneth Lily
Each of my children loved this resource. In fact, it's one of the few books that was so used that it fell apart. Large sized, colorful maps with pictures of real animals that inhabit the particular country. In the top left-hand corner is a world map view with the highlighted country depicted in red so you know in relation to the world where the country is located. ~Cindy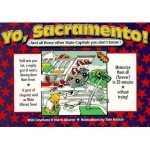 Yo, Sacramento!
by Will Cleveland & Mark Alvarez
My builder son loved this resource when he stumbled across it. A two-page spread shares facts about each state on the left-hand side, and on the right-hand side is a mnemonic picture and word play that helps you remember the state and capital. He thought it was such a hoot and literally carried it around him for weeks. At the end of this time, he knew all his states and capitals. ~Cindy