This page offers out-of-the-box, creative options for inspiring right-brained children to read. Click on the image for a link to the product. Longer reviews will have its own tab. I would love to hear your recommendations by using the comments section at the bottom of the page!
Recommended Aged 8 to 10: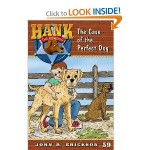 Hank the Cowdog series
(60 books in the series)
by John R. Erickson and Gerald L. Holmes
He's fun. ~Dana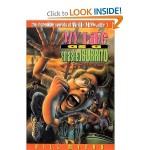 The Incredible Worlds of Wally McDoogle series
(28 books in the series)
My Life as a Smashed Burrito with Extra Hot Sauce (Book 1)
My Life as a Supersized Superhero with Slobber (Book 28)
by Bill Myers
These are also faith based. Bill Myers has some other books for kids, too. ~Kay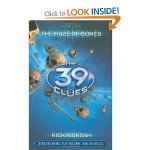 The 39 Clues series
(11 books in the series)
by Rick Riordan
Extremely well-written, including all kinds of interesting info about the world, different cultures, countries and historical facts, yet done in a very mysterious, "on the edge of your seat " type of narration. My 10 year son, who is dyslexic and can't read at grade level yet, listened to the whole  series on audio tapes from the library. Our whole family (my other children are 16, 15, and 14) all LOVED the series as well. My kids love stories that have an element of downright mystery and fear…lol. ~Peggy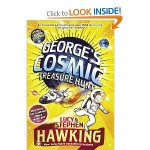 George's Secret Key to the Universe
George's Cosmic Treasure Hunt
George and the Big Bang
By Lucy and Stephen Hawking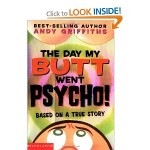 The "Butt" series:
The Day My Butt Went Psycho!
Zombie Butts from Uranus!
Butt Wars! The Final Conflict
by Andy Griffiths
My son suggests the "Butt Series" by Andy Griffiths. It's a story about a 10 year old boy whose rear end decides to jump off of his body, and all of the butts are organizing to take over the world. I second my son's opinion. When my son first found these books I was not thrilled with the introduction, but he really wanted to read them. I gave in since REALLY wanting to read something and being severely dyslexic don't typically go hand in hand. I read the books with him, and there were times that I laughed until I cried. It's a very silly fun series!! ~Cindy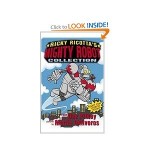 The Ricky Ricotta series:
Ricky Ricotta's Mighty Robot Collection (4)
Ricky Ricotta's Mighty Robot Vs. Collection (7)
by Dav Pilkey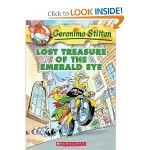 The Geronimo Stilton series:
Lost Treasure of the Emerald Eye (#1)
The Enormouse Pearl Heist (#51)
by Geronimo Stilton
My son really liked the Geronimo Stilton series. And he really hates reading. They are really for younger readers, but he read them up through 12. ~Kay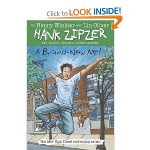 Hank Zipzer series:
Niagara Falls, Or Does It? (#1)
A Brand-New Me (#17)
by Henry Winkler and Lin Oliver
Love Hank Zipzer books!! My son loved these, too, as he could relate to Hank's struggles with a learning difference. ~Cindy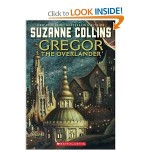 Underland Chronicles
Gregor the Overlander (Book 1)
Gregor and the Prophecy of Bane (Book 2)
Gregor and the Curse of the Warmbloods (Book 3)
Gregor and the Marks of Secret (Book 4)
Gregor and the Code of Claw (Book 5)
by Suzanne Collins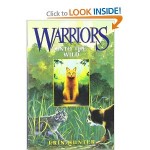 Warrior series
Into the Wild (Book 1)
Fire and Ice (Book 2)
Forest of Secrets (Book 3)
Rising Storm (Book 4)
A Dangerous Path (Book 5)
The Darkest Hour (Book 6)
by Erin Hunter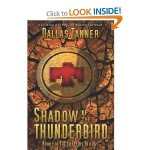 The Cryptids Trilogy
Shadow of the Thunderbird (Book 1)
Track of the Bigfoot (Book 2)
Wake of the Lake Monster (Book 3)
by Dallas Tanner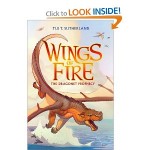 Wings of Fire series
The Dragonet Prophecy (Book 1)
The Lost Heir (Book 2)
by Tui T. Sutherland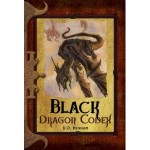 The Dragon Codices series
Black Dragon Codex, Red Dragon Codex, Brass Dragon Codex, Silver Dragon Codex, Bronze Dragon Codex, Green Dragon Codex, Gold Dragon Codex
by R. D. Henham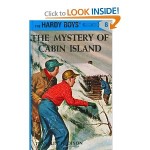 The Hardy Boys series
58 in the original series
Over 300 total!
Originally by Franklin W. Dixon
My 10 yo and his friends (ranging from 10 – 12 yo) are reading The Hardy Boys, by Franklin W. Dixon. They are mystery type books… my son is reading the graphic versions of the books (he is dyslexic) while his friends read the same books in regular style. ~Lisa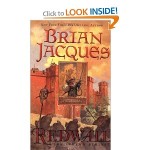 Redwall series
22 books in the series
by Brian Jacques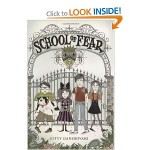 School of Fear
School of Fear: Class is Not Dismissed
School of Fear: The Final Exam
by Gitty Daneshvari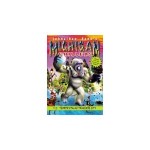 The Michigan Chillers series
(15 books in the series
by Johnathan Rand
He came home with a book by Jonathan Rand from the "Michigan Chillers" series. The cover looked like it might be too scary, so I read it myself that night after he was in bed. It was perfect for him! VERY short chapters (3-5 pages) and they always left with a teaser that made you want to read the next page to find out what happened. So we started with him reading out loud the first page, me the second, then him, etc. After reading time for the night was up he always begged to read "just one more chapter mom!" I'd say OK, but I have to go and do (whatever) so you'll have to read it yourself. Made him feel like he was getting away with something, and he'd regularly finish off the whole thing if I didn't come back to turn off the lights on him. 🙂
We live in Michigan, so most of the towns in that series were familiar. Good fun stories, just the right amount of "scary", and each book was decidedly different than the others. They aren't the typical Scooby-doo type that "if it weren't for those meddling kids"…
Favorites were Gargoyles in Gaylord, Spiders of Saginaw, and Aliens from Alpena.
Jonathan Rand also has another similar series called "American Chillers" which feature each state in turn. I have to admit they're getting just a touch more formulaic, but still are fun reads. Even for an adult. Maybe start with your state if that book is complete! ~Julie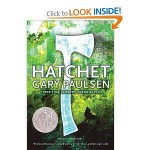 Hatchet
Brian's Winter
Brian's Return
Brian's Hunt
by Gary Paulsen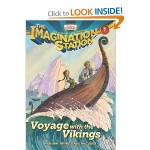 Adventures in Odyssey Imagination Station series
(9 books in the series)
by Marianne Hering and Paul McCusker
This is a decided faith-based series. It has been likened to the Christian version of The Magic Treehouse series. It's from Focus on the Family. ~Peggy
Recommended Aged 11 to 13: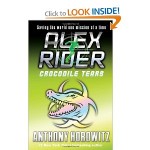 Alex Rider series
Stormbreaker, Point Blanc, Skeleton Key, Eagle Strike, Scorpia, Ark Angel, Snakehead, Crocodile Tears, Scorpia Rising
by Anthony Horowitz
A series that may allow you to introduce some geography is the Alex Ryder series. That series is about a teen secret agent. My son and I "visted" the places that Alex went to via Google Earth and YouTube. ~Cindy
An Amazon reviewer mentioned violence as a main warning for parents.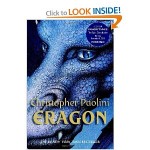 The Inheritance Cycle series
Eragon (Book 1)
Eldest (Book 2)
Brisingr (Book 3)
Inheritance (Book 4)
by Christopher Paolini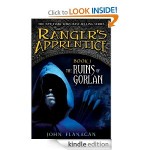 Ranger's Apprentice series
(10 books in the series)
The Ruins of Gorlan (Book 1)
The Emperor of Nihon-Ja (Book 10)
by John Flanagan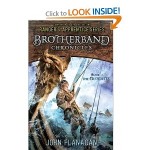 Brotherband Chronicles series
The Outcasts (Book 1)
The Invaders (Book 2)
The Hunters (Book 3)
These John Flanagan books will expand your vocabulary. ~Dana